Wilmington Park Pool
With Certified lifeguards on duty at all times and a large pool with a diving board, this is the perfect place to spend your weekends. There is also a kiddy pool, pavilion, and snack bar, and large deck with chairs to relax in. Other activities include Friday night movies and pool parties!
Located at 30 S. Cromwell Road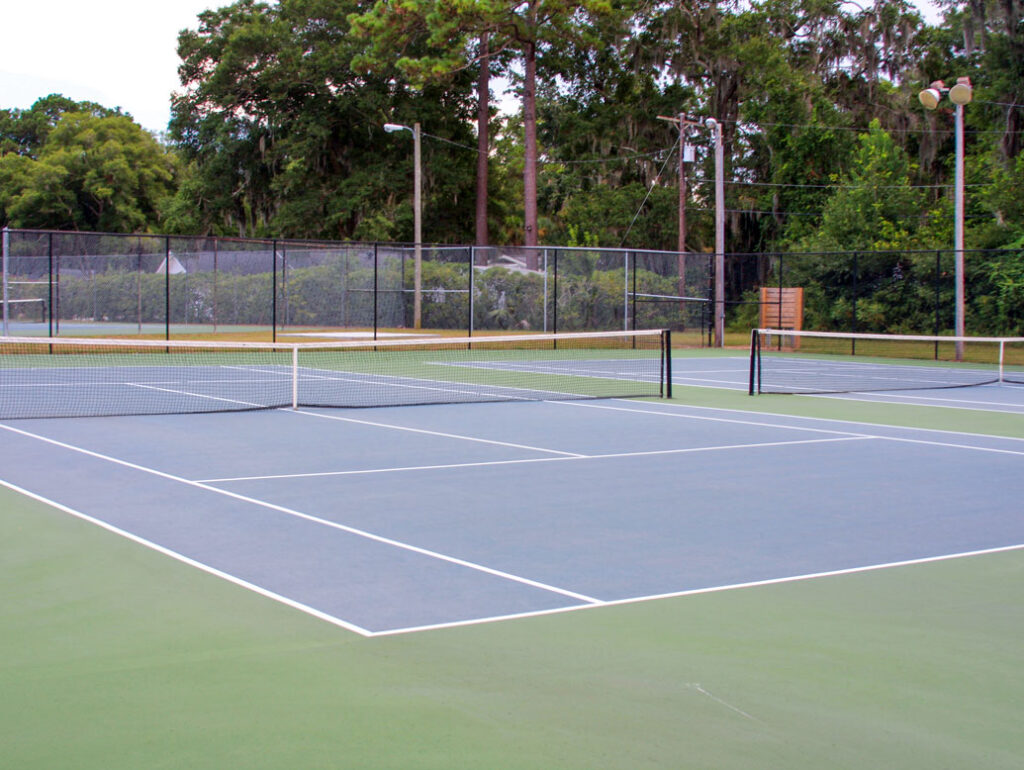 Tennis & Basketball
The three Tennis Courts provide members a place where families and guests can learn and enjoy this great sport.
Located adjacent to the tennis courts our members enjoy great basketball pick-up games every day.
Located at 30 S. Cromwell Road
Playground
The Playground Area provides our homeowners a place where they can bring children to enjoy swings, slide, climbing monkey bars and other playground equipment in a clean and safe environment within the Park.
Located at 30 S. Cromwell Road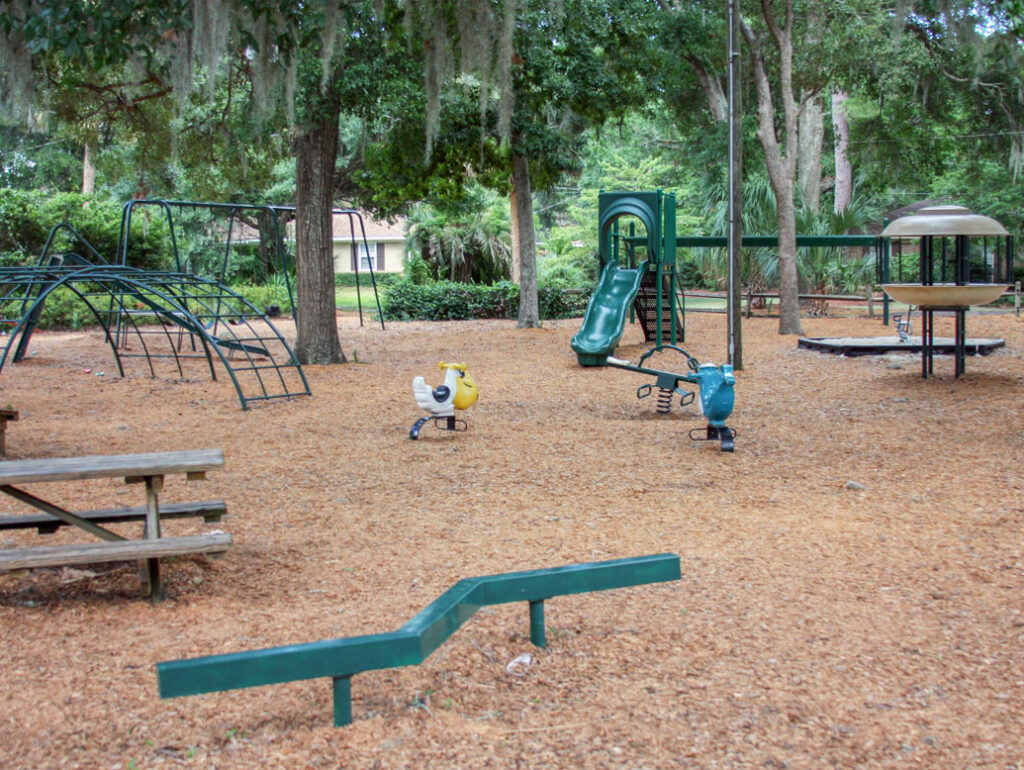 Lot/Docks
Our Lot & Dock Area provide homeowners a place where families and guests can enjoy fishing and crabbing activities or just a fine place to relax and enjoy the view of the Wilmington River. The facility is secured for its membership and is located at 1238 Wilmington Island Road. The facility is kept in a natural environment with a picnic area for the enjoyment of the membership. Social activities for the Park membership are often held here. Our tidal creek float launch is restricted to small non-motorized boats such as kayaks, canoes, sunfish, etc. Our launch permit expressly prohibits any and all motorized vessels.
Located at 1238 Wilmington Island Road